Santiago Canyon, CA...November 24th, 1998

Some pictures courtesy of Torsten Hoff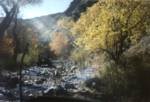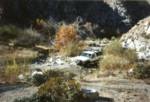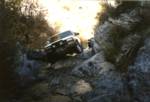 This trail is located close to Palmdale, which is just north of Los Angeles. It is very scenic and extremely
technical. It's one of Southern Cal's hardest trails.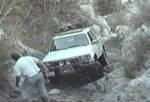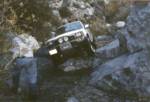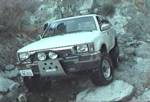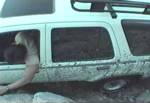 The two pictures on the left are where I dented the right side of my rear bumper. My tyres slid off a wet
rock into another one. Loud noise but minimal damage...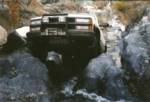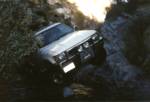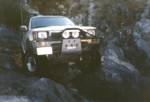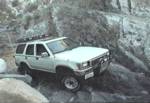 This is the infamous v-notch. You have to place your tyres on the rocks straddling the waterfall.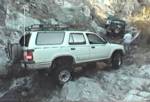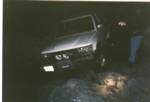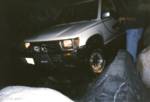 We had to turn around before completing the trail because I had some tranny problems and the going was
too slow because Torsten's Tahoe was too wide and did not have enough clearance, plus he had a broken
LSD. We had a late start (early afternoon) so by the time we turned around, it was nightfall.

Trail vehicles:
Torsten Hoff...1995 Chevy Tahoe Sport
Art Welch...1998 Jeep TJ
Shawn Ooi...1991 Toyota 4Runner

Click your browser's BACK button to return to the previous page.