Las Vegas, NV (August 14-16, 1998)


†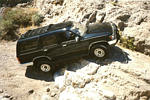 † † † †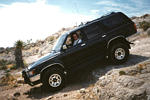 † † † †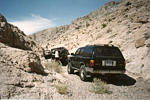 † † † †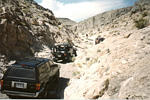 Steve's 1995 4Runner and Art's 1998 TJ.


†
† † † †
† † † †
† † † †

Bob William's doing some pretty extreme rockcrawling. The picture on the right is of me "piloting" Bob's rig.
Bob's 1994 4Runner...SR5, 22RE, 5Spd, 4" Procomp lift, Marlin Crawler Dual T-case, BFG 33 MTís,
4.88ís, lockrite locker front, Detroit Softlocker rear.

Click your browser's BACK button to return to the previous page.